Therapy Chickens
When H Gibson is not busy writing, she plays with, and cares for her extended chicken family. She has been asked by chicken lovers to compose a book about her experiences with her 'babies'. This book is currently being compiled.
Find more about her and her feathered friends on their Blog and Facebook page.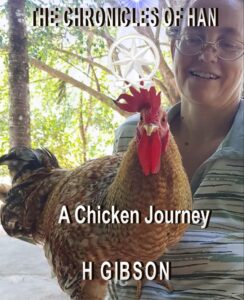 11 Oct 2023, busy compiling this book.