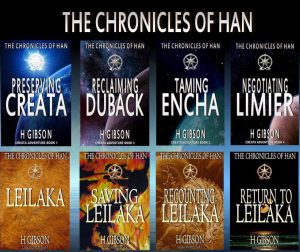 Feedback and Reviews from readers of The Chronicles of Han book series.
Reader ages range from 15 to 95.
If you wish to add a review or rating visit Goodreads.
Donate Chronicles of Han Patron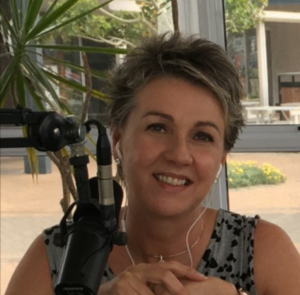 Cathy Mc Donald
Living a Multidimensional Life
September 24, 2023
This book stirred up a lot of deep-seated attitudes within me as an individual. It also gives insight into the human psyche when witnessing someone else's pain. What we become as a species when one of our own faces a horrible tragedy, also divides us into two groups – the honourable type, and then the other type. Each reader will have to figure out for him or herself into which category they fit. Animal lovers will enjoy the 'inside' information on what happens to your beloved animal child/friend when they leave your life. I want to thank the author for putting her experience into words. I have read 14 of her other books, and intend reading the last 3 that have been published so far. They are all very much worth reading, and WILL touch you in some or other way. But this book is the beginning – the other books were the result. So in a way I was glad that I started with the Chronicles of Han, with the beautiful fruits of the very tough origin, before getting around to reading this version of the author's ordeal after returning to a burnt body, so that she could tell a story that had to be told. May your journey with Han, in the form of H. Gibson's books, be as life-changing as mine has been. Thank you Han
(Goodreads)

Chronicles of Han Book 1 Preserving Creata
August 13, 2023
Some books can change your life. From the moment I started reading the first book in the Creata Trilogy, I knew that H. Gibson's books would change my life in some way. And in the end, these books re-shaped my whole existence. It opened up something inside my own world and got me to a doorway that I could walk through. Had it not been for these books, I would not have found my way to this doorway, and the destiny that awaited me on the other side. I am eternally grateful for this journey, and for Han. – Cathy Mc Donald (Goodreads)
Saving Leilaka
August 13, 2023
This is not the kind of book you can start reading and then put down for a while. Instead, you read until you are too tired to continue reading, and then you cannot wait to pick it up again the next day. The story is magical, and the subtle universal truths easily settle into the reader's mind as if they were always meant to do so. The characters are so real, and as the story unfolds it begins to feel as if they are part of one's own world too – dragons and all! Don't miss this part of Han's journey. – Cathy Mc Donald (Goodreads)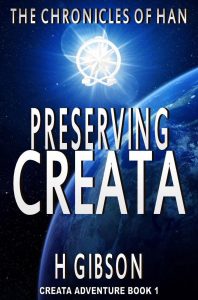 Great writing! I'm so impressed! – Valorie Patillo (Preserving Creata – 2021)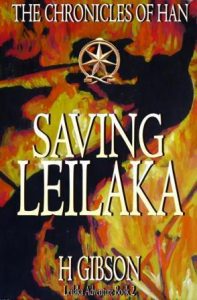 Sanchez rated it – it was amazing (4 June 2021 Goodreads)
The characters are believable with interesting backstories.
JEGibson rated it – it was amazing (Aug 02, 2019 Goodreads)
I've read the paper version and it was sublime.
The middle is boring but very educational on how the afterlife, auras, emotions, souls and life plans (ect), work.
The birth of Han's first born was quite touching and the three little ones (I won't spoil what) was quite exiting and the descriptions so cute!
I cried a little near the end with the deaths, it's heart wrenching to lose a loved one.
But the creation at the end was quite worth it.
I recommend this book to all ages. I mean come on! Dragons, dimensions, fantasy worlds that are so cool! And not to mention the different history to that of Earth's.
Trust me when I say it's an adventure you'll wish you were a part of, I know I would have liked to ride a dragon, or have a pet wolf, or have a living ship!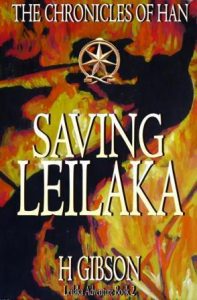 H. Gibson rated it – it was amazing · (Review from the author, Jan 26, 2017 Goodreads)
Saving Leilaka is the long awaited follow up to Leilaka. The book had been in edit for 18 months and it felt like a stubborn child not wanting to be birthed, but here it is, at last.
These are the Comments from Beta Readers that became the back matter:
"Awesome, stunning, brilliant! Another great read. H Gibson is the best in her field!"
"If Han Storm was a cult, Saving Leilaka would surely be the Holy Book."
"Fast, Furious and Fascinating! What a glorious ride!"
"Thank you for taking me on this journey! With every chapter I felt ever more refreshed, rejuvenated and so much more enthusiastic about life."
"I had a lump in my throat as I read the last few pages, realizing how involved I have become! I am there, present and living the story. I celebrate life and death, I rejoice in secrets revealed, I laugh, I cry, I am one of the characters present. I am not separate at all. It is beautiful!"
I hope you enjoy reading this book as much as I had enjoyed writing it.
Life Changing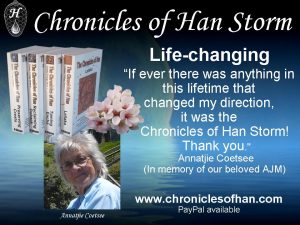 If ever there was anything in this lifetime that changed my direction, it was the Chronicles of Han Storm. – Annatjie (AJM) Coetsee
Grateful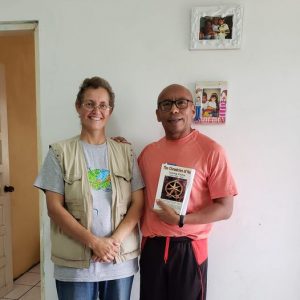 Visit from real life author, H. Gibson. I've read four of her books. Am grateful. – Emil Pulido (2021)
Provocative
I love it that The Chronicles of Han provokes the subconscious to remember. Reading and then going back in my own memories to see what's coming up for me. – Karen Steyn (2021)
Opening Up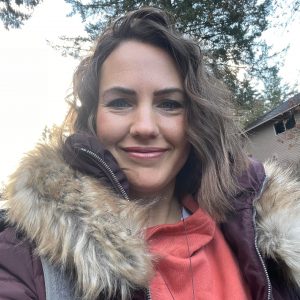 I've been having more experiences since reading The Chronicles of Han, as ifit is opened up energies within me! Thank you for writing these and bringing this information and this story here now. Much appreciated. – Salenta Fox (2021)
Personally experienced metaphysical information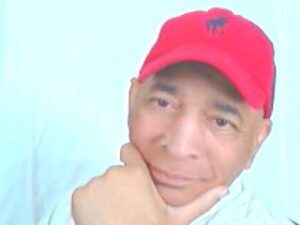 Marshall Hill – June 15, 2019  ·
Hi Folks!😍I have a FB friend that is an author of personally experienced metaphysical information which encompasses past life information, which I have found to be astounding information which I believe would be of great interest to all…..(Thus far, she has presented much information in references to questions I had about my many hundreds of personal OBES…..Her works are voluminous in content and I myself have only recently began to begin my journey on absorbing the information presented by this awesome author of this material. (By the way, please do not be misled into the thoughts of my mentioning this as some kind of advertisement or promotion…I came to learn during my tremendous amounts of OBES, which began during my early childhood. Recently, I got the impression, via "unseen" voices/beings to "share!"☺️  (I thought they were "nightmares" as a small boy!😱With time, as an adult I discovered the differences between "Dreams" and "OBES", which I presently continue to experience)  LOVE AND LIGHT TO ALL❤️https://astraljump.blogspot.com/
Adventure Beyond Compare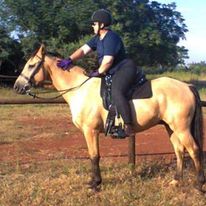 At face value it's an epic tale of an individual experiencing adventure beyond compare, but once you start digging deeper into the themes it will put you on a life altering path. – Erna Jacobs
Compelling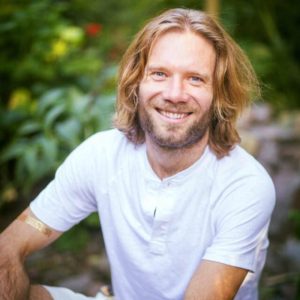 Well-written, compelling sci-fi, adventure into the heart of the cosmos and soul. Han does a beautiful job relating this tale with fully fleshed our characters who come to life. It is not just a story, it's a deep diving into human powers and possibilities. – Luke Maguire Armstrong
Life Changing
The Chronicles of Han books are without a doubt life changing! When I start reading it is like I'm being sucked into your timeline and cannot let go. Feel like I'm reliving part of me. – Lolli Erasmus
3 Feb 2017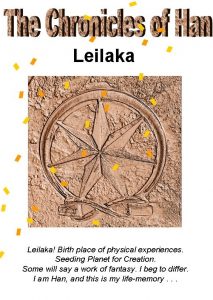 The LEILAKA series will probably become the gateway to the other Chronicles of Han books! Although, having said this, I will give you my experience.
I was very comfortable reading the first CHRONICLE book Preserving Creata that introduced me into THE CHRONICLES OF HAN. I was able to ease into the flow, which began slowly and then blew right into the Navigator that Han eventually became. And, as I read, I grew into MySelf.
Then along came LEILAKA 1. After the fast pacing 'hecticity' of the first 3 books, Leilaka was magic having a much slower, more peaceful pace! No less exciting, but so very different!
People who are looking for 'spiritually educational books' while being entertained (sort of self-help books), The Chronicles of Han is definitely for you. The author very successfully brought in subtle hints of Universal Truths and Lessons. She does not push any of this onto the readers. She quietly introduces new, refreshing 'thoughts' which make us THINK! Something always hits home!
Looking forward to the printed book, so I can read it again at leisure and in peace. I can go back to it again and again, study it carefully, make notes in the margins and place little reminders everywhere! – Bhakta Anjana
What a Book!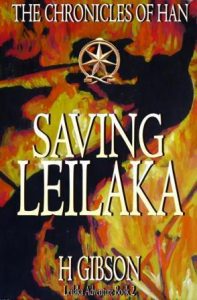 I have to tell you something! I have finished reading the printed SAVING LEILAKA book – as you know, I lingered long over it, taking in little bits at a time, absorbing, digesting (you know the story, eh?) … and last night I'd reached the last stretch – Chapter 51, page 693 – and as I was reading this last bit, I was sad – not only sad at having reached THE END but also sad because it was = SAD! Everyone saying 'Good Bye' to a Great Man … and so on! And when I read Habieb's letter, I felt the eyes stinging with tears! Yes, yes, I know …. I'd read all of this before in the Drafted version, but in the quietness of my bedroom, in the comfort of the bed, it just felt so much more profound and meaningful!
Anyway, after I'd reached the final page, read the final word, I put down the book, hugged it close to my chest, and lay there a long time – I felt I needed to let everything settle before going to sleep. It took a really long time before the old heart steadied itself – funny how I noticed the quick beating of the old 'ticker'! Sleep took a while in coming, but finally I dropped off only to dream strange wild dreams … !
That 'explosion' was quite something! Very descriptive … to say that I had a heat-wave flowing over and into my body, would be putting it mildly!
A quick remark about the book – it's beautifully written, very exciting, filled with fantastic information – on ALL levels – holds great wisdom, and is simply a WOW story – amazing – awesome, and all other expressions one would use describing the greatness of this book.
One last thing I would like to add before I end — I wish to echo something that Queen Ariette says to Han – on Page 693 – just before Chapter 50 ends – it's a pretty long passage but it's worth quoting some of it – – – –
Ariette says to Han =
"Just look at the scenario, Han. What are you leaving these people on Leikaka (Earth) with? —— Everywhere you go, you leave a legacy of information, of training, of other ways of experiencing. You open worlds for individuals as they had never, ever, had the opportunities to experience. —- You literally re-create wherever you go. You leave some of yourself behind everywhere you have been. —- you have made an undeniable impact (are still making an undeniable impact!) on us and I thank The Creator that He has sent you to us, and to me so we may experience you." And are still experiencing Han!
A humble thank you to my Beloved +H Gibson!
Bhakta-Anjana : 17 March 2017 – Saving Leilaka Re-reading the final copy in printed version
Grateful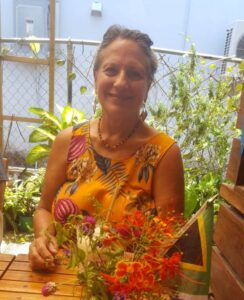 There are no words to explain the deep connection and remembrances these books are awakening in me. Everything around me in the 3D World seems to fade away, and hours later I realise that I'm actually sitting on the couch reading a book, surprised that it is dark outside and I'm not with Han travelling through space and time. These characters have become family to me, real entities in real Earth time. I have to thank the author for bringing to life the things that have been hidden from us for eons, and are now opening to the consciousness of those who are open enough to trust that we are not alone, and have never been alone. I write this in gratitude, as for many years I have walked this path alone, now finding it is time for us to join hands and open up so we can expand to opportunities we are just starting to explore. Life as we know it is changing, it is different, exciting, yet nothing to fear. – Ingrid Walton 12.06.2021
Spiritual Growth
I believe people find it difficult to find the right guidance for spiritual growth these days, so reading these books will definitely accelerate their growth as beings. – Martin Jaques Beukes
Eye Opener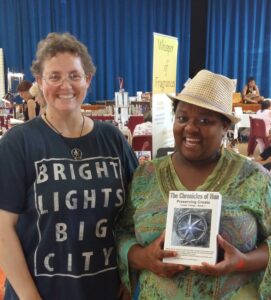 Zoliswa speaks of you as a personal friend who opened her eyes to past lives . . . she is totally in awe. – Gladys-Joice Dirks
Past and Parallel Lives confirmed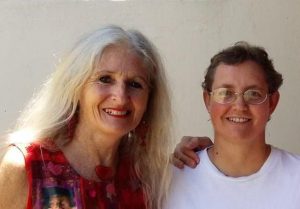 People uncertain about past and parallel lives should read this book . . . Chronicles of Han. I've read several books on these topics, this one a bit different to the others I've read, but meeting the author personally a few years ago, a person with so much integrity, learning about her experiences and interesting journey, this was all confirmation again to me, about our other lives we are living. – Dalene Reyneke
Absolutely Captivating
The Chronicles of Han is a captivating book. Filled with adventure, drama, romance and all the stuff that makes for a perfect read. Once I started the first book I just couldn't stop reading. The writer draws you into a world of magic. To such an extend that it feels real. This would be a book to buy. You will read it more than once and still enjoy it every time. – Christelle Bosch
SyncroDestiny
As time goes by we are all aging in both mind and body! And it seems to be happening so fast and so quickly! Why read the Chronicles of Han? As many thoughts rushed through my mind I had a sudden regret. My regret was that I did not meet YOU sooner – um, perhaps some 20 years before?  But then the following thought gave me another side – 20 years ago I was in my 50's and at that time I was nowhere near where I am today – putting it quite plainly = I was nowhere READY for you!   And so the thought processes moved on – and gut-feeling tells me each period of MY life fell into the right place at EXACTLY at the RIGHT TIME! Had I met you then, I was not ready receiving your blessing and your message! Thus I urge anyone interested in growing themselves to buy your books, even if they only face it years later. – Bhakta-Anjana
Riveting Adventure
A note written from the heart. I love Han's books. They are riveting from start to finish – a brilliant synergy of adventure and a gradual unfolding of the spiritual principles that underlie our very existence. Han captures a writing style that appeals to both men and women, and a rare style of writing that speaks to both the spiritually enlightened and initiate, as well as anyone who loves a well-written adventure story. They are mind-blowing, and an exciting way to learn and understand more than you ever thought possible. Han puts complex theories in understandable ways, and the content broadens the mind and imagination. What a brilliant writer, and absolutely fascinating topics! – Janet Vorster van Niekerk
Disclaimer to Changing Lives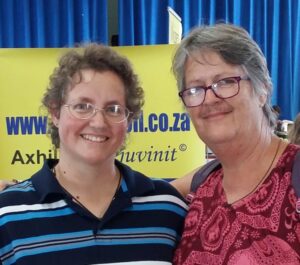 In the Disclaimer of each of Han's Chronicles, it is stated that the author does not take responsibility for anything that might happen as a result of reading this material!
At the time, I was not sure what she meant, but once I began reading, I understood! If you are on a journey of Re-Awakening to Who You Truly Are, then these Other-Dimensional experiences of Han Storm (AKA Han Gibson) will shift and change your life in ways you can't possibly imagine before you began sharing Han's past life adventures in other galaxies. The Chronicles keep you entertained as a reader while simultaneously shifting your consciousness time soon to a whole new and amazing Vibrational level. My life experience has altered and deepened in ways I could not have imagined 4 and a half years ago! It was also my resonance with Han Gibson, on first meeting her, that inspired me to Re-awaken to More of mySelf. If you are ready to Know ThySelf on a whole new level, then you couldn't do better than diving into The Chronicles of Han with gay abandon. I wish you well on your journey! – Angela Red River
Fascinating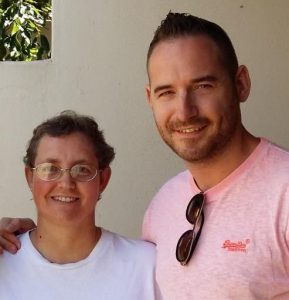 Wow, your story was so deeply touching. It was the first time in 10 years that I have read any book written in a novel style. I always read psychology or spiritual books cause other books rarely keeps me captivated in anyway at all! Fantastic story! I enjoyed it thoroughly. It's a very exciting and different approach to learn more about past, current and parallel lives. – Walter Reyneke
Exciting Reading Material
I found it quite exciting to read about Han's simultaneous Intergalactic experiences. Unfortunately life got busy and I never got down to reading the rest of her work. When things slow down somewhat, I shall get to it. Bright Blessings, Johanne Werth
Guide
As always when you speak, WOW! CHRONICLES OF HAN is a guide to REALIZING that we are spiritual beings travelling in physical vehicles in an attempt to learn in order to evolve.  – Marshall Hill
Super Inspiring
Thank you for your phenomenal work. I've thoroughly enjoyed Preserving Creata. Your work is super inspiring, wakes me up from the inside out! – Quintin Song
Dr Strange
Well done.  Looks like a movie.  Have you seen the movie Dr. Strange?  It's remarkably resonant. – Cynthia Mantel
Life Changing
Your family is indeed such a good example to follow! You DO change lives – you always have and will continue doing so! And ALL of you do change people's lives – often the people do not realize it, but then does it matter if they do not?  You all work in a subtle quiet way – there are no fireworks or flashes of light but what you do is in a manner that remains unseen, often un-felt – until one day the person KNOWS he or she has changed – all thanks to you ALL! – Bhakta-Anjana
Life Changing
Not only does this book and book series change how people see things but hear and feel too, it makes a change in people, or at least me, it's a nice change, I feel positive, and love and embrace this change. Thank you for these blessings of books. – Justine Gibson
Master in her Field
These are the books that opened my eyes and changed my life. A MUST read. H Gibson is in my eyes more than just the average writer. Her life experiences made her a MASTER in her field. She is a true educator and has walked where others did not ever dare to venture. I will recommend that those that can look beyond the now and here to get hold of her books. I dare you to become addicted – Sonette Bosch
Dr Michael Newton
The books of Dr Michael Newton in which he is validating thousands of case studies prove the reality of your NDE experience. I am so grateful that you returned to share it with all of us and confirm as reality. – Wilna Kotze
Definite Keeper
I wish everyone would read The Chronicles of Han, they are wonderful. One can read them over and over again and learn something new each time. – Sue Goris
Familiar
I've just finished reading the new Leilaka book and would really like to thank you from the bottom of my heart for telling this story. I've always felt so connected to dragons, or Hurakan 🙂 as I will now call them. The whole planet of Leilaka feels familiar. The Creata adventures felt close, but Leilaka feels even closer to my being. – Jennifer Swartz
Pure Magic
Thank you for transforming my night time reading into pure magic! – Ruth Maktub
Heightened Vibrations
I am so glad you have written so many. I am not sure what life would be like without Han Storm. When I feel my vibrations a little low, I pick up my kindle and it works a treat. –  Gwen Atkinson
Stranger than Fiction
Sometimes reality is stranger than fiction. You have to follow your heart and when a jewel is found, covet it. Slowly, slowly the amazing story of the pre-history of a beloved guru is unfolding. I read, I see, I pick up the connections from past to current and I rejoice in the excitement of being part of it all. – Bhakta
Amazing Books
This is such an amazing book! Loving it. So what I believe in. – Yvonne Martin
Heightened Vibrations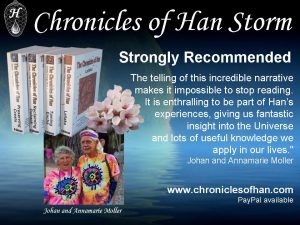 Thank you for sharing your insights and information. Wonderful! We enjoyed every moment, and realize how your strong energy influenced us and gave us a real high feeling of Love and Light and Joy and Happiness. We are enjoying your "Cronicles of HAN" books very much. It now has much more value to us and we are learning and gaining celestial insight from its content. – Johan and Annamarie Moller
Well Written
The author crafted someone full of intrigue, with a good dose of empathy to encourage emotional engagement. – Cate Hogan
Educational
Thank you for Saving Leilaka. I really enjoyed the book. It taught me a lot of new things, as well as discussing subjects I really wished to know about but never found the answers to. Now I know. – Fred Connely
Captivating Read
The Author knows what she is doing. The Chronicles of Han is a captivating read, easy to understand and life makes a lot more sense. – Charmaine Pollak
Powerful
I was blown away! One can feel the power underneath the story. Well done. – James van der Walt
Addictive Re-readable
My husband (primarily thriller / sci-fi reader) is re-reading The Chronicles of Han Storm Series from Book 1. His comment this morning into page 75: "I forgot how addictive these books are. What a good example for mankind with sex, chocolate, coffee, drugs, debauchery, murder, mayhem, more sex. Not just on Planet Earth, but all over the Universes. Nice." – Ronald Gibson
Totally Awesome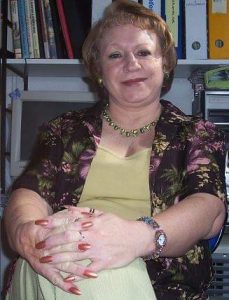 These books of Han are totally awesome. I am addicted and will read them again and again! I cannot wait for the next one …. Han, your gift is precious and your book is a guide for me and those that can see past the story line. I cannot thank you enough for sharing it with me. It made so many things clear to me. I have come to understand a lot of self-experienced situations that made me think that I might be losing it. Now sharing the same experiences made it so much clearer to me on where I come from and where I'm going. Thank you. – Sonette Bosch
David Eddings / J R Tolkien / Ramond E Feist / Paul Hoffman
As a devoted adventure fantasy-fiction fan, I thought that I would never fully enjoy fiction again after the death of David Eddings. But I do believe that the new J R Tolkien of South Africa has been found. Even Paul Hoffman and Ramond E Feist can learn a thing or two. Never have I experienced a book, in this regard – a whole series – in such a gripping way. I am totally addicted and a lifelong fan of H GIBSON, author of Han Storm: The Chronicles of Han, Journeys of a Psychic, and all her literary works she may produce in the future. Conraad P Dippenaar
Amazing Book
What an amazing book. My English is not great, but even I could understand this easy read. Well done. – Hermien Burger
Great Read
"Wow! Best book I've read in years! – Nicolette Dwig
The Ultimate read for Non-Readers
Just wanted to let you know about the Feedback on The Chronicles of Han I had received from my daughter who is definitely not fond of reading. Two to three pages are already pushing it, but over 700 pages? Not likely. . . ! Then she started reading Han Storm . . . and could not stop! She had never been interested in the subject stating it to be boring, but this book is the ultimate. I have promised her that the books only get better. – Annatjie Coetsee
Philanthropic
I have to share a comment that I heard from someone that I had given the book to to read. "The author might not get a Pulitzer for The Chronicles of Han, but will win the thanks of humanity". That's deep! Book two was a stunning read, almost got this friend fired as she had come to work late after a late night of reading. She just could not put it down. – Ronald Gibson
Addictive
This is so beautiful. It is actually a miracle that I am here typing – I can hardly tear myself away from HAN! – H Hechter
Must Read
WOW, this book IS a MUST and everyone must simply read it! Thank you for all the hidden 'gifts' between the words and chapters. Cannot wait to read your other books. Lots and lots of love. – Cornel Vermeulen
An Experience
Yes, this is, indeed, a wonderful story! It's more than a story, of course, or a tale of adventure and intrigue, it's an experience! As far as action and adventure are concerned, (WOW!), have I experienced an exciting 'lifetime' by just reading your words! I almost feel what Han feels, see what Han sees. I'm right there with him during every move and emotion. I almost know him! The messages in this 'story' are very deep and profound, and very worthy of taking note of, be remembered and worked with and through. This is exactly what is needed in today's time. The Author has created a wonder. This is her Sacred Path, and she has tackled it bravely, with courage and enormous wisdom. She has listened to her heart! – Bhakta
Captivating Topic
You will not put down this read until you are finished. The Author is talented, writing about a captivating topic. – Misty, Scotland
Never Ending Story
"H Gibson has created something which she will not easily see the end of. Within this story there are so many situations for the man in the street to associate with, relate to, recognize experiences that were out of the ordinary at the time, and yet so much part of our daily higher existence. She helps, introduces, remind people to the possibilities of energy within a safe story. None of the content is new but the context of use might just become confirmation to many. Topping all of this, while reading, there was an omnipotent presence, an energy, or call it a vibration, a resonance that was present and experienced physically through my body. I found this so very exhilarating." – Annatjie Coetsee
Prepare for Addiction
I have read 100's of books, covering all spectrums, but never have I been this captivated. The book, characters and storyline starts off undemanding and uncomplicated. As the story unfolds, the characters as well as the storyline matures, dragging the reader into the tale, causing you to feel and experience with Han. As I progressed with the book I finally figured out why I would become so emotionally involved. It dawned on me that this book reflects a bit of each of us, causing you to identify either with a character or a situation. The down side of the book is that I now find most of my previous books dull and slow-moving. R Gibson, Editor, 24 August 2010
Epic Adventure Journey
"Han Storm: Journeys of a Psychic, is an epic adventure journey into remembrance, of what 'reality' is, what different realities are, and a painter's work piece that evolves in giving us yet a small glimpse of what power, love, and *unspeakable* awe the Devine consists of! The rest can be experienced/felt by reading those words in-between the covers! It is also a great tool for personal discovery and evolution, and a definite read in this lifetime!" – Jaques Beukes, Cape Town, Age>20, August 2010
Fascinating
"This story is absolutely fascinating and almost scary. Is it fact or fiction? Is this the writer's experience? Love and Light." – Veronica, Cape Town, Age>60, July 2010
Love your Book
"I love your book. May I have the rest please!?" – Renate Berger, Western Cape, Age>50, 21April 2010 Part 1&2
Unbelievable Stuff
I met the writer through my best friend while visiting in South Africa. I could not put the Chronicles of Han down! Unbelievable stuff! The writer is a blessing and I send her love and light and enormous hugs!" Madeleine Hall, United Kingdom, 08 February 2012
Speculatively Real
I am re-reading the Chronicles of Han, Book 1&2, and enjoy the books as much as the first time. These stories are speculatively real. I am transferred to an alternative reality where I can truly lose myself in, reluctantly returning to my own timeframe when responsibilities call me back to Earth. I look at life in a whole new way and feel a part of Han's transformational process.- Nina du Plessis, Gordon's Bay, Cape Town, 02 February 2012
Wonderful Books
I was so anxious to download and start reading book 2, that I nearly forgot to thank you deeply out of my heart for this wonderful book once again. I enjoyed book 1 so much that I know for sure that I will have to drink a lot of coffee tonight, as I will not be able to put it down until my eyes dropped closed! – Sonette Bosch, 27 August 2011
Sleep Deprivation
Finished reading Book 2. Catching up on lost sleep! Very cool book! Quite intense! Very interesting! Cannot wait for the next one! Please let us know when Book 3 is ready for reading. – Martin Jaques, Cape Town, RSA, 17 July 2011
The Chronicles of Han Storm, Book 3, Taming Encha
Gratitude
Finally clever words fail me, but inner-feeling comes out. I want to tell you about how I feel about the book…and do you know? I am truly grateful to you for sharing all of this with us… having shared this 'story' with others, you allowed many of us to release our own pain on some level! The deep and mind-boggling Universal Truths that you put into the book are of such value in themselves, and no matter how way-out, unbelievable and impossible they might seem, this is Truth. How else would I 'know' what everything out-there looks like, is made of, functions, if you hadn't written about it? I can (almost) see the whole picture in my tiny mind…the image of it all is so huge and grand…and it makes total sense to me! I FEEL it! – Bhakta, Hermanus, Dec 2012
Another Wonderful Book
Hi Han, I just want to tell you how wonderful Leilaka was. I was taken back to a place that was as mystical as the mystical dragons that was in it. I was getting lost in it and I could not stop reading it, as usual. I just can't stop being amazed how you can make one read more and more, always leading to the next chapter but now I can not wait for the next book! Thank you for such a wonderful book once again. Keep well and Be Blessed as always. – Sonette Bosch, via email: June 12, 2013 3:30 PM
Food for the soul
Pre-launch Review of Leilaka: "What an interesting book. I am delighted at the flow of events, full of adventure, intrigue, excitement, betrayal, suspense, humour, romance, drama and trauma. A divine fairy story with enthralling mystique and mysticism, deep spiritual and esoteric messages, all thrown into one pot, and cooked slowly over a gentle fire!! Result? A perfect blend and a delicious gourmet meal! Food for the Soul!" – Bhakta-Anjana, Han Storm's most loyal FAN. 2 February 2013
Blog Booklet
Changed my Life
"I only read the Behind The Scenes Collection of Public Blogs. It was then that the whole puzzle of my life started coming together and the pieces started falling into place. The mental, emotional and physical started to mean something more than just being negative experiences and at the present moment, for the first time in my life, my life is starting to make sense and all this due to the exposure to the contents of the Chronicles of Han's Behind the Scenes Collection." Wikus Coetsee, Hernamus, SA, 23 November 2011
Loving it!
The Chronicles of Han Blog Booklet: I have only reached page 48, and already I see a treasure here! This is a glimpse of your inner-most and vulnerable Soul…you have exposed it for all to see. This needs to be spread, shared, read and read again….please put it in print, and send it out-there! Just know that I am loving it…!! Love…as always, Bhakta! Hermanus, 17 October 2011
============================================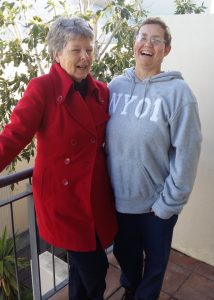 Anita James, Feb 22, 2014, Interview with a Chronicles of Han Fan:
What do you find so intriguing about the Chronicles of Han?
The whole series of books is written to perfection, when you start you don't want to put it down, you just want to read Han's next adventure. It is also a expression of what happens around us daily and reflects info of the other side perfectly.
Why were you drawn to read it, and re-read it?
When I heard that it is a souls adventure on the other side in different dimensions . . . that was the key attraction because I know there is life on other planets and ufo's etc…enough proof…and by re-reading it for an second time its like reading it for the first time again it was exactly one year inbetween and I read it differently reading info that has meaning for me know…..
What makes it unique compared to other books?
Can not compare to any other authors of spiritual books, Chronicles of Han is as if you are experiencing his adventures page by page. It feels to me as if I'm part of the adventure…where others books just feel like a made up story…once again the detail of each book…awesome ..just to be in other universes for a spilt second and feel at home at the same time…never expierence it with any other book ….well done….Han cant wait for trips with new adventures to come….
Anita James
=================================================