H Gibson is not just an author, these are some of the other products and modalities on offer.
Rejuvinit Natural Beauty and Anti-Ageing Skincare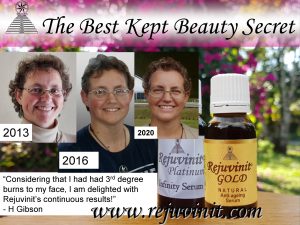 Modalities
Are you ready for the change? Contact the author via FB messenger to discuss specific needs.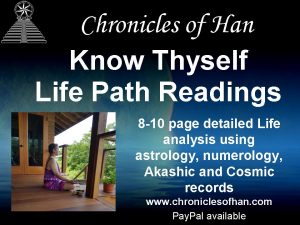 Know Thyself – Life Plan and Path Layouts
(Individuals who had Near Death Experiences welcome as this alters your original path). 8-10 page detailed Life analysis using astrology, numerology, Akashic and Cosmic records
Would you like to know what you planned before incarnating? What did the Universe Promise you in this Lifetime?
This layout includes the following:
Who you are supposed to be in this lifetime
What to build your life on
The advised direction to take
How to stabilize your behaviour patterns
Your planned aspirations and creativity (or lack thereof).
Your individual prescribed path, the road to take in life and your life destination.
What else?
Your personality traits will be explored, what your soul yearns for, what rules your destiny, karmic lessons and life challenges, as well as your current life cycle.
What is extra?
A name vibration analysis will be done
Health chart can be looked into on request
A Year Reading probability (next 12 months) can be facilitated on request
What is needed?
Birth Certificate Names and Surname (Maiden Name)
Current Names and Surname Used
Nicknames used if used frequently
Date Of Birth (day/month/year)
Time Of Birth if you have it or approximate time of birth.
NDEs will influence this reading so the date (and approximate time) of your last NDE if you had any.
How will this information change your life?
When you know what you had planned, you have the freedom and right to change your plans in this current incarnation. You do not need to stay in the boxes and colour between the lines, you can get out and create your own future, if you wish to.
When you know your stars, it is not your duty to stay in the limitations allocated to you by birth, you do not need to do so any longer.
You may choose to become YourSelf in this lifetime.
This is what all these energetic changes, upgrades, opening up, are currently all about.
It is to live fully while consciously aware of being Unlimited Spirit incarnated in physical format.
This knowledge places the responsibility of growth and co-creation on the individual, thus it is not a layout that should be taken lightly, but only after serious contemplation.
Once you know, you will change. There is no going back. The awareness will be there.
If a gentler opening up, or a general escalation of growth and awareness is required, the Chronicles of Han Book Series does a similar function of assisting the Seeker in their searches for self-knowledge.
Even though the books are my own history, the vibrational influence is undeniably felt by all who read it and most of those who do give feedback state that they have grown within themselves while merely reading the books.
Full Reading – All the Bells and Whistles $750 USD
Numerology Only – $375 USD
Mini Reading – essentials only – $150 USD
12 month Probability chart $75 USD
Health Chart $75 USD
Feedback / Reviews:
Not many Seekers give permission to share their feedback upon these Life Path Layouts, for obvious reasons.
These are comments from Seekers we had the honour of assisting.
"Thank you for your wonderful service to us and the universe. I know that you will be well rewarded." – Suzette R, 25 August 2020
"Thank you for your explanation.  It makes perfect sense.  I am at peace with all this now and looking forward to a new beginning." – Cathy M, 15 September 2020
"The more charts I create and read, the more I'm learning about the choices and how I've always been living my Divine Right Purpose – that I've been reawakening to the immense-ness of who I am as a multi-versal being. Thank you for being part of my Re-Membering!" Angela Red River – July 2019
"The single most profound turning point in my life. I will forever be grateful."AJM Annatjie Jade Mithrya aka Annatjie Coetsee – 2010
"Even though I have my own Spiritual Team, I turned to you for an independent consultation, unclouded by myself or any of those who I channel regularly. This Cosmic reading is a private confirmation on many of the things I already knew. As my path is set before me, all I can do now is forgive myself for tasks that are not going to be completed, prepare, and leave this incarnation with as much dignity as I can muster. My friend, I will see you again on the other side. Much love. Pank" – 2007 – Pancras Schoonenberg, NLP Practitioner, Trans Medium Counsillor
================================
MODALITIES LIST
Clients have once again asked for a 'modality' price list. This is a guide only. All sessions will be quoted upon beforehand. Average is USD $55 per 30 minutes of actual work done.
Bismuth Transformational Crystals
Per Item
Travel for Home Visits
Per Quote
Travel time and expense are not included in price for any modality and will be quoted upon.
Blemish assessments
20 minutes
$ 5.00 USD
Skin blemish assessments (scarring, ageing, dry/itchy/eczema-prone)
Beauty Therapy – Rejuvinit Beauty Anti-Ageing Facial
30 minutes
$ 75.00 USD
Rejuvenating Facial massage with Rejuvinit GOLD
Longevity Therapy – Rejuvinit Infinity Serum Facial and Reiki Balancing Session
1-2 hour
$ 150.00 USD
Intense body clock resetting session
Reiki With Chakra Balance (Initiating Session)
1 hour
$ 100 USD
First Session – includes chakra balance
Reiki Healing – In person

1/2 hour
$ 25 USD
Sessions may need more than 30 minutes. Clients will be informed what is found within the Initiating Session
Reiki Healing – remotely
$25 USD
Distance Healing sessions for individuals not able to travel
Gratitude Thank you for free reads
$ 11.00 USD
Opportunity for readers who had borrowed books to say thank you
Chronicles of Han Living Book Services – NDE
30 minutes
$ 55.00 USD
Talk about my Near Death Experience, visit to Heaven and Testimony about the Grace of The Creator
Chronicles of Han Living Book Services -CoH
30 minutes
$ 55.00 USD
Talk about My books, writing, publishing, authorship
Chronicles of Han Living Book Services – HOP
30 minutes
$ 20.00 USD
Talk about How Rejuvinit Beauty Products came about
Chronicles of Han Living Book Services – AP Training
60 minutes
$ 55.00 USD
Astral training Basic to Advanced
Darshan Day Blessing Sessions – PRIVATE
4-5 hours
$ 500.00 USD
Special Blessing visits by spending some quality time with H Gibson. Session usually 4-5 hours
Darshan Day Blessing Sessions – GROUP (2-4 people)
4-5 hours
$ 250.00 USD
Special Blessing visits by spending some quality time with H Gibson. Session usually 4-5 hours
Entertaining Evening – Dinner included
3-4 hours
$ 500.00 USD
Visit and engage in unique and stimulating conversation as we discuss our life adventures
Oracle Readings – General
30 minutes
$ 55.00 USD
Using Universal/Angel Cards, quick confirmations of where you are on your life path
Oracle Readings – Specialized
Done Remotely
$ 75.00 USD each
1. 12 Month Probability Chart

2. Health Chart (Current condition and what to look out for/address if needed)
3. Wealth Love Future probability readings, specific questions addressed

Negativity Negation remotely  or in person

30min to 1 hour
$ 50.00 USD
Mayan Egg Technique
Know Thyself Life Path Charts, not your ordinary reading (Allow 7 days for completion)
Usually 7 days, sometimes longer
$ 750.00 USD for full reading.
8-10 page detailed Life analysis using astrology, numerology and Akashic records
Numerology Reading Only

5 days
$375

USD

Life Path Reading only the Numerology sections
Mini Numerology Reading
2 days
$75 USD
Essentials only of your birth chart
Consultation, Life Coaching, Personal Development
30 minutes
$ 55.00 USD
Any life questions you may have
Counseltation
30 minutes
$ 55.00 USD
Counselling of trauma and other life events
Advanced Higher Teachings – Discussions
30 minutes
$ 55.00 USD
Discussions/Training/Confirmation regarding modalities and higher teachings
Energetic Safeguarding – Lessons
30 minutes
$ 20.00 USD
Learn how to safeguard yourself against negativity. Information can be emailed.
Crystal Healing including with Bismuth
30 minutes
$ 55.00 USD
Healing session includes rejuvenation crystal therapy
Energy Healing and Balancing Sessions
1-2 hours
$ 200.00 USD
Intense healing and energetic balancing session
Author, artist, healer, Reiki Master, NDE and 3rd degree burn survivor. Chronicling my past and current adventures, changing lives one individual at a time.